Théâtre du Nouvel-Ontario is a francophone theatre production company. All of our productions are presented in French, however, some shows feature English Surtitles™ so that more people can experience French theatre! We apologize, but not all content on this site is available in English.
Description
Pour les enfants de 9 ans +
Vous êtes ici. Au pays où Nour grandit avec sa nourrice. La belle et douce Youmna sent l'oranger et elle est sourde. Nour et Youmna ont un monde à elles, entouré d'objets et de gestes du quotidien. Un jour, Nour doit quitter Youmna pour un pays lointain où les filles vont à l'école, échevelées si elles le veulent.
Alors commence la traversée, le combat pour la survie. L'une raconte avec sa voix, l'autre en langue des signes, le récit tendre et bouleversant d'une réalité bien actuelle. Comme Nour, la moitié des migrants dans le monde sont des enfants.
DURATION
60 minutes
SCHOOL MATINEES
April 10-12, 2019
---
Credits
Texte

Traduction en Langue de signes québécoise (LSQ)

Mise en scène

Conseillère artistique

Assistance à la mise en scène

Interprétation

Myriam De Verger
Jennifer Manning

Interprétation LSQ-Français

Lumière, intégration vidéo et direction technique

Contenu vidéo

Conseiller à la vidéoscénique

Ambiance sonore

Scénographie

Laurence Boutin-Laperrière

Conseillère à la scénographie

Costumes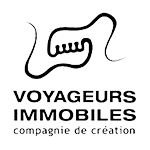 Tickets
---
Traversée
A production by Voyageurs immobiles, cie de création
Leave your review
Let us know what you thought of the show.