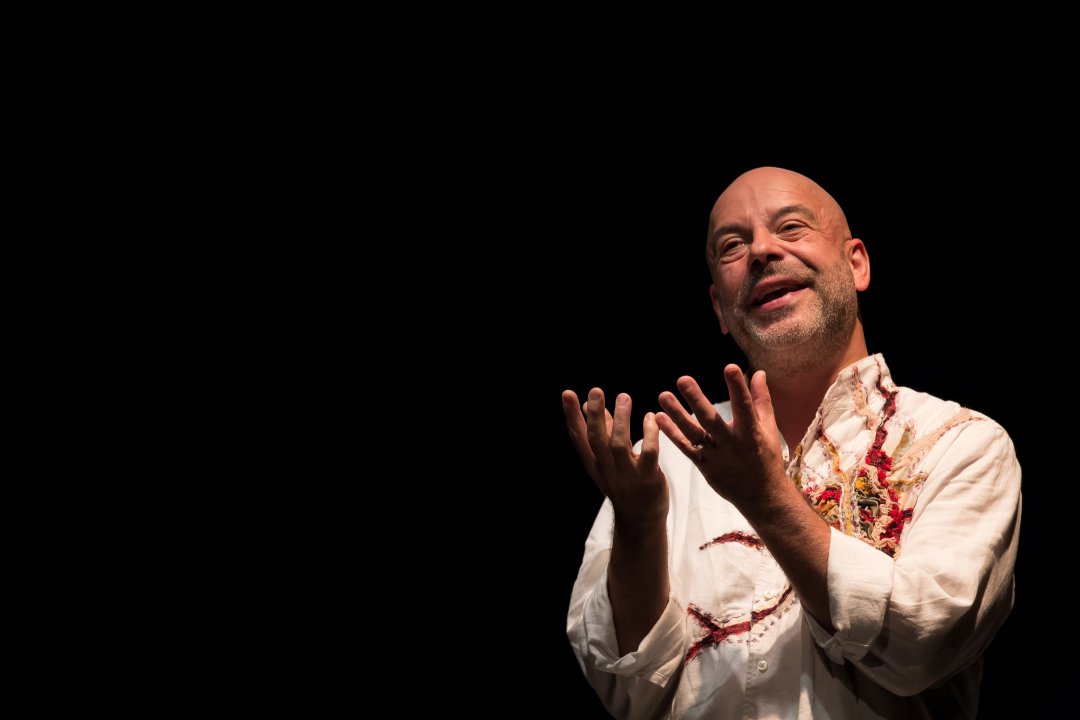 Mandate and Mission
The company creates, tours and presents theatrical works with the aim of developing, enriching and promoting the artistic and cultural life of its milieu.
Rooted in Northern Ontario, the Théâtre du Nouvel-Ontario (TNO) is a professional theatre company that values contemporary works by Franco-Ontarian authors and Canadian playwrights.
This mission is embodied within three main areas of action:
1. Supporting Franco-Ontarian playwrights and creators;
2. Creating, producing, touring and welcoming new original works and repertory;
3. Development of artists and Canadian dramaturgy and theatre.
The TNO's Broad Objectives
Promote Franco-Ontarian culture through its theatre productions;
Contribute to the development of theatre in Canada;
Assist in the development of Franco-Ontarian artists and artisans by providing a platform for artistic expression;
Develop partnerships with other theatre companies, community groups, associations, etc.;
Increase and diversify its audience while ensuring its development through arts education activities and initiatives;
Stimulate and inspire the community, especially by staging community productions.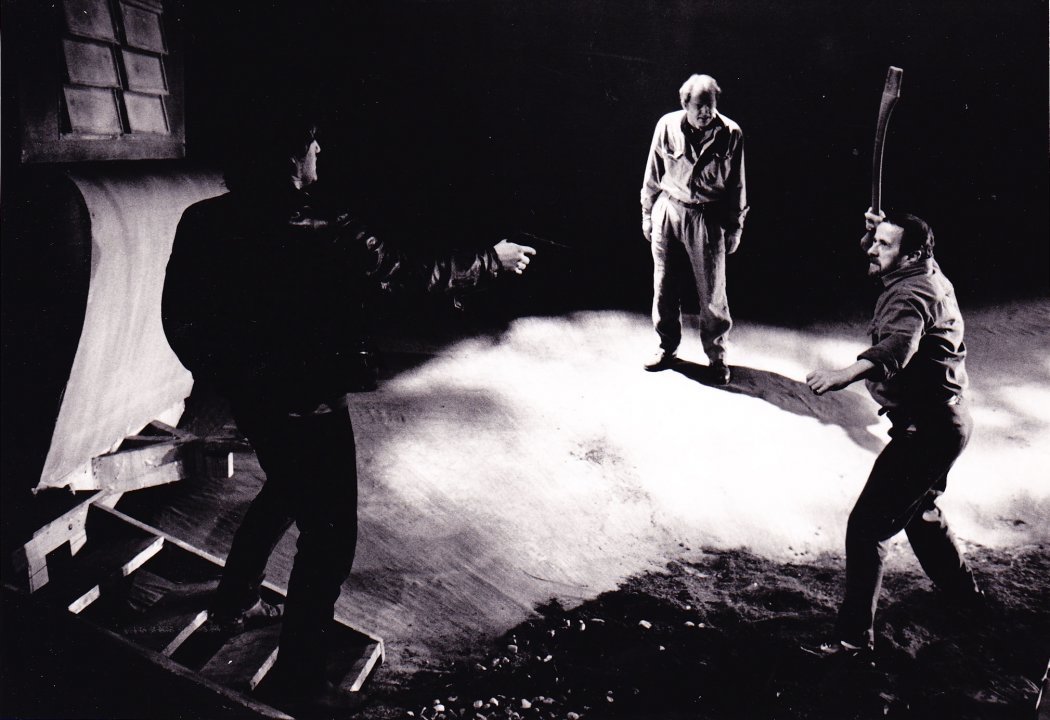 Artistic Vision
The TNO's artistic vision, which guides its Artistic Director Marie-Pierre Proulx, is based on daring and original programming made accessible to audience members through various awareness and contextual activities in order to enrich their theatrical experience. Its programming tends towards works that address social issues and the human condition and offer sometimes sensitive and sometimes critical – but always deeply human – perspectives on our world and times. Special attention is given to programming to ensure a high level of artistic quality, accessibility and openness to the best work from across the country. The Artistic Director's goal is to introduce TNO audiences to different artistic approaches from home and abroad. Its theatre seasons not only serve all age groups, but also include artistically stimulating and accessible works.
Hanna Dumanska
Administrative Director
Marie-Pierre Proulx
Artistic Director - Maternity leave
Dillon Orr
Interim Artistic Director
Céline Lepage
Production Director
Priscilla Pilon
Communications Coordinator
Lynne Lalande
Finance Officer
Maxime Cayouette
Mediation and Public Development Coordinnator
Jasmine Morin
Communications and Marketing Intern
Studio 123
Agency of Record
Karine Arsenault
Treasurer
Roxanne Langemann
Secretary
Athanase Simbagoye
Administrator
Delphine Derome
Administrator
Émilie Irvoas
Administrator
Joanne Huneault
Administrator
Mohammed El Mendri
Administrator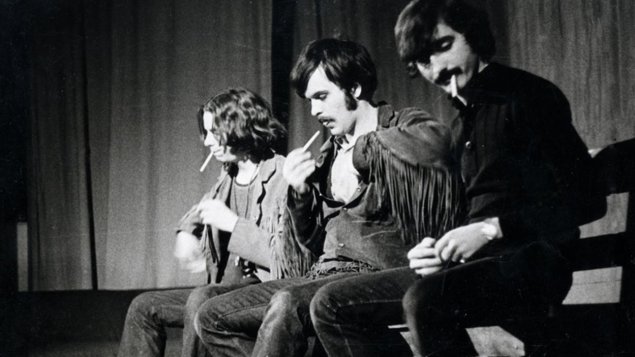 Our History
The TNO was founded in 1971, during French Ontario's "cultural revolution". This period of creativity, identity-building and mobilization, centred in northeastern Ontario, revitalized cultural life in French-speaking Ontario. It was the era of playwright, songwriter and singer André Paiement, Coopérative des artistes du Nouvel-Ontario and the creation of CANO-musique, La Nuit sur l'Étang, Les Éditions Prise de parole, La Galerie du Nouvel-Ontario, La Ruche des artistes, and of course, the TNO, which Paiement led until his death in 1978.
In the 1980s, the arrival of Brigitte Haentjens as Artistic Director and Jean Marc Dalpé, author, breathed new life into the TNO, which at the time was nothing but a few boxes in an administrator's basement. The biggest success of this period was the creation of Le Chien, a drama by Jean-Marc Dalpé, who won the 1988 Governor General's Award with this play. In the 1990s, Artistic Director Sylvie Dufour took the opportunity to rebuild the TNO's pool of writers. French Town, by Michel Ouellette, produced by the TNO, won the Governor General's Award in 1994. Then, in 1997, the TNO achieved its long-term dream with the construction of its own theatre space (Salle André-Paiement), finally giving it a home and quality tools to develop its projects, build its audience and attract additional partners.
Its opening and the arrival in the same period of André Perrier as Artistic Director marked the start of a new era for the TNO. Since the dawn of the 21st century, the TNO's success has continued to grow. The production Du Pépin à la Fissure won the Masque award for best Franco-Canadian Production in 2001, as did the co-production Univers in 2003. The TNO presented a major 67-performance tour of Ontario, Québec and France with its co-production Violette sur la terre.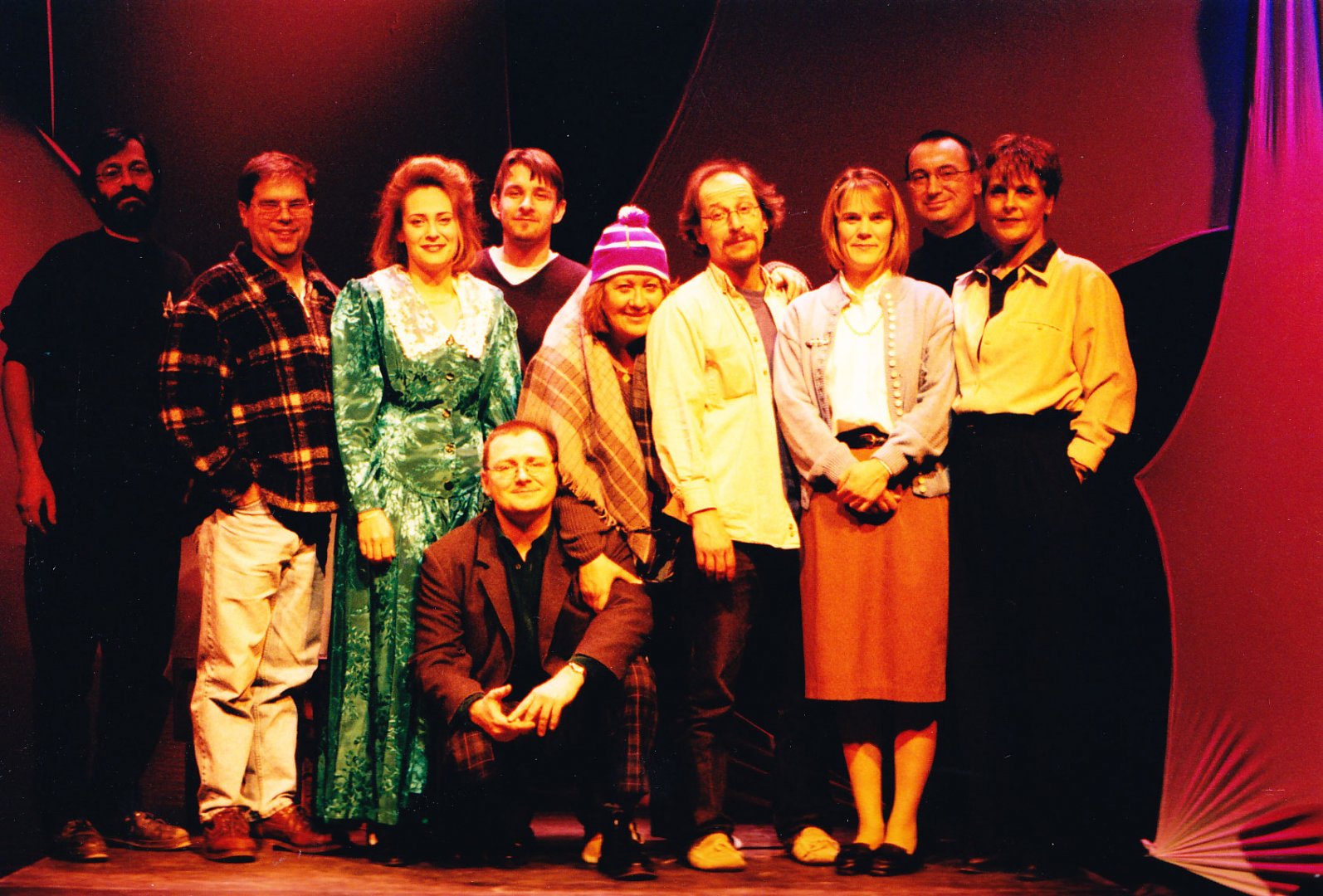 In June 2004, the TNO announced the arrival of Geneviève Pineault as its Artistic Director. In 2005-2006, Exit(s), co-produced with Ottawa's Théâtre la Catapulte, criss-crossed Ontario and was nominated for the Dora Mavor Moore Awards in Toronto in the Best Touring Production category.  In 2007, the TNO was a finalist for Ontario's newly-created Premier's Award for Excellence in the Arts. The TNO's 2014-2015 season is particularly notable seeing the theatre was awarded The Premier's Award for Excellence in the Arts, which came with a $50 000 reward.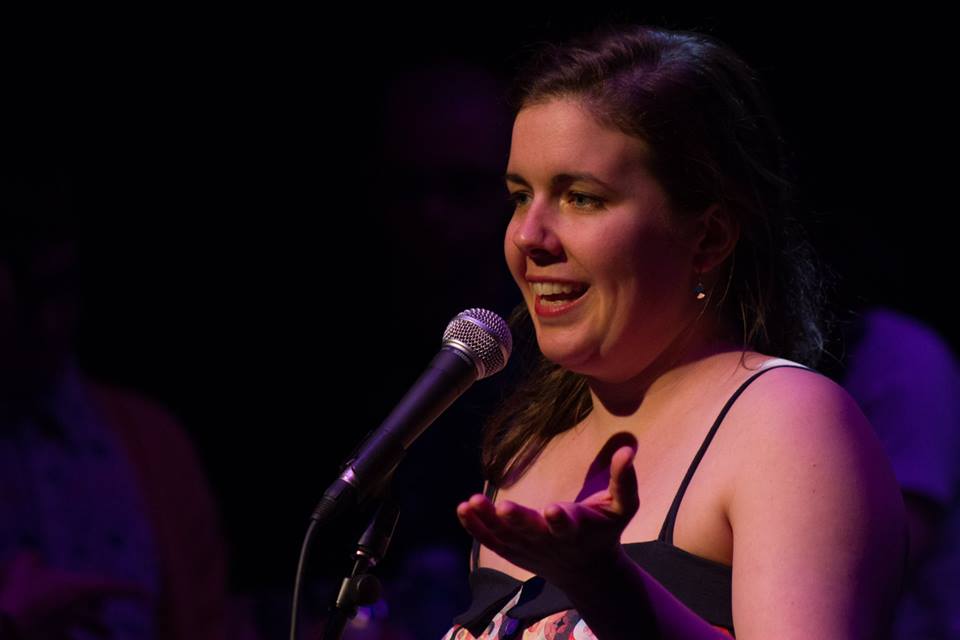 At the dawn of the 2017-2018 season, Marie-Pierre Proulx becomes the artistic director and general co-director of the TNO. The author and scenographer bring a wave of fresh air to the theatre company.
Throughout its 45 years of existence, the TNO has garnered numerous local and national awards and distinctions, including two Masques awarded by Québec's Académie du théâtre as well as the 2014 Premier's Award for Excellence in the Arts.
Place des Arts
The TNO is a proud partner of Place des Arts, which brings together the seven member organizations of the ROCS (Regroupement des organismes cutlurels de Sudbury), including the TNO, under the same roof in the heart of downtown Sudbury.
To keep up to date with everything that is happening at Place des Arts, please consult its website.
Prix et bourses
Bourse Geneviève Pineault
La Bourse de création souligne le travail exceptionnel de Geneviève Pineault comme directrice artistique de la compagnie de 2004 à 2017. Par le biais de cette bourse, le TNO s'engage à soutenir la démarche des jeunes artistes francophones de la région du Grand Sudbury en appuyant un ou une finnissant du programme de théâtre de l'Université Laurentienne dans le déploiement d'un projet théâtral professionnel.
Le récipiendaire de la bourse bénéficiera d'un appui financier de 2 500 $, d'un accompagnement du TNO (valeur en nature additionnelle de 2 500 $) selon les besoins du projet ainsi que d'un appui logistique du programme de théâtre de l'Université Laurentienne.
Pour être admissible, le candidat doit:
– avoir complété au moins une mineure en théâtre à l'Université Laurentienne au cours des 6 dernières années;
– habiter la région du Grand Sudbury;
– travailler au développement d'un projet théâtral francophone au cours de la prochaine année;
– ne pas déjà avoir obtenu cette bourse.
Dramaturgies en chantier
As part of Feuilles vives from Théâtre Action, the Théâtre du Nouvel-Ontario, the Théâtre français de Toronto and the Théâtre la Catapulte are proud to team up to offer Dramaturgies en chantier. This is a dramaturgical developpment initiative that offers a flexible formula in support of professional Franco-Ontarien authors. It is open to proposals for texts of all styles, form and genres that are aimed towards any audience. The call(?) of the dramaturgical projects is made in conjunction with that of Feuilles vives of Théâtre Action.
Prix première ligne
The Prix Première Ligne is awarded by Théâtre Action and eight other professional companies: les Créations In Vivo (Ottawa), le Théâtre la Catapulte (Ottawa), le Théâtre français de Toronto, le Théâtre du Nouvel-Ontario (Sudbury), le Théâtre la Tangente (Toronto), le Théâtre du Trillium (Ottawa), le Théâtre de la Vieille 17 (Ottawa) et Vox Théâtre (Ottawa).
It aims to reward the troupe and the author(s) of the best creative text presented within the framework of the Festival Théâtre Action en Milieu Scolaire (FTAMS). It illustrate the importance these companies attach to creative theather and the next generation of dramatists.
The Prix Première Ligne offers at the winning troupe:
A statuette made by the artist Pascal Demonsand ;
A batch of books from Éditions Prise de Parole, L'Interligne, David et GREF ; and
A 1 000 $ credit for registering the troupe at the next FTAMS
The Prix Première Ligne replaces the Prix Étincelle HG/JL
Firmly rooted in French Ontario, the Théâtre Catapulte writing competition started in the 1995-1996 season. At it's inception, and for many years, the competition was divided in two categories: adults (Prix O'Neill-Karch) and teenagers from 14 to 19 years old (Prix Josée-Létourneau). Over the years, the competition _ several authors including Maude St-Denis, Marcelle McGibbon, Luc Moquin, Véronique-Marie Kaye and Marie-Pierre Proulx.
However, to meet the new challenges of French Ontario, companies realized that changes were necessary and it is for that reason that they decided to partner with Théâtre Action for the teenagers component of this competition.
For it's part, the Prix Hélène-Gravel was offered since 1999 to a troupe presenting a creation in the Festival Théâtre Action en Milieu Scolaire. It is a tribute to the memory of Hélène Gravel, founder of the student troupe Les Draveurs and artistic director of the Théâtre du Nouvel-Ontario from 1976 to 1978.
Hélène Gravel died in the fall of 2001 and devoted her life to youth, especially through the theater. Thanks to theatrical creations for secondary level students, Hélène Gravel has trained several professional Franco-Ontarian actors and actors who have distinguished themselves in the field of theater (Robert Marinier, Linda Sorgini, Fernand Rainville and Sylvie Ferlatte). This award will be a constant reminder of the impact of her commitment on Franco-Ontarian theater. Théâtre Action would like to thank the Gravel family for having accepted this award to be named in memory of Hélène.
The Prix Étincelle HG / JL was created in honor of Hélène-Gravel and Josée-Létourneau and rewarded the best creative text presented within the framework of FTAMS.
Good luck everyone