19 October, 2021 • Posted by Marie-Pierre Proulx
TNO's 2021-2022 season unveiled !
2021-2022 SEASON : TOGETHER AGAIN.
Dear friends,
This is it. The time has come.
Time to gently piece together the theatre pieces swept away by a pandemic wind.
Time to craft a brand-new theatre season, full of things we can't wait to show you.
Time to pack up our little theatre boxes and bring them over to a new home shared with like-minded friends, where we're looking forward to having you over. Soon.
Time to delve deep within ourselves. To piece together our shaken existence, seeing people on stage learning to own their stories once more.
Time to see each other again. To recognize familiar faces. To discover new ones. To create much-needed reference points. Together.
This is it. The time has come.
To put ourselves back together again.
Gently.
One piece at a time.
One meet-up at a time.
One theatre date at a time.
Never missing a show.
Or carefully selecting each one.
To each their own pace.
To each their own place.
See you soon,
Marie-Pierre and the TNO team
***
The entire TNO team is delighted to unveil the shows and projects that make up our 2021-2022 season.
We look forward to seeing you soon!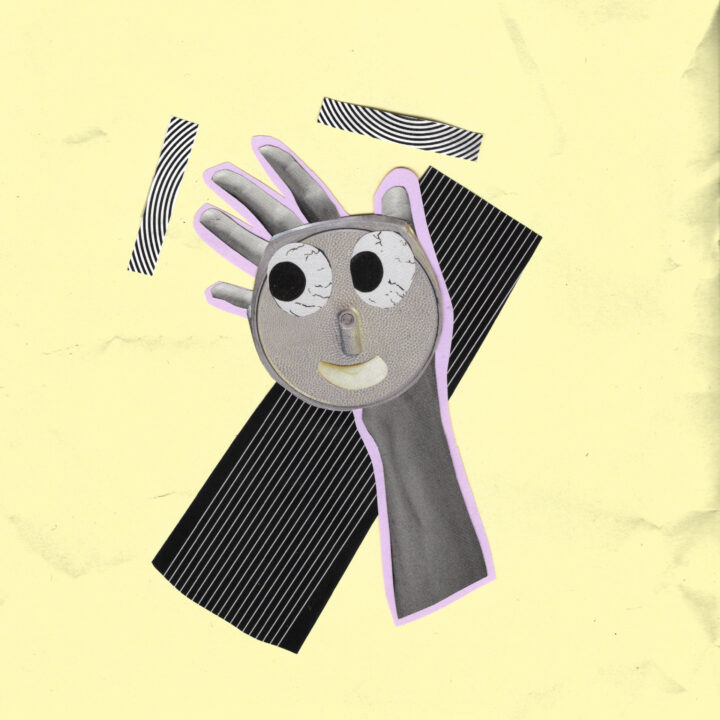 TI-JEAN DE PARTOUT
The season starts with Ti-Jean de partout, a production from Vox Théâtre. Franco-Ontarian author Marie-Thé Morin revisits, condenses and has fun with the adventures of a traditional Canadian tale character who no longer needs to be introduced; this same character has his origins in France and has travelled through the Francophone imagination on all continents for several decades. It is in fact Ti-Jean's identity – a bold francophone from a modest background – that gives him the gift of blending into a multitude of accents and evolving perpetually according to the great oral tradition used by all the peoples of this world who share French as their language.
Throughout the month of November, this project will invite school groups from grades 2 to 4 to relive the adventures of this famous character, in the form of a virtual workshop performance featuring puppets made of recycled material.
On March 12, 2022, families will be able to experience the adventure in the Studio of Place des Arts!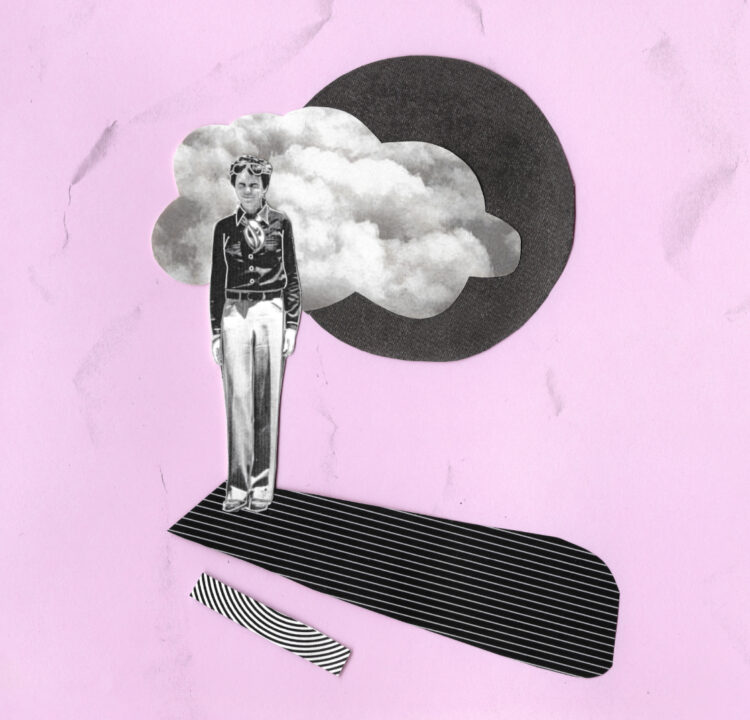 AÉROPORTÉE
TNO's annual production highlights the story of Amelia Earhart.
She is a mysterious aviatrix in a mad dash against time and peril. Her fascinating voyage is strangely similar to the final flight of a famous female pilot who disappeared without a trace. But who is this Amelia who follows in her wake and reinvents her fate? Myth and reality are entangled. Truth and fiction are mangled.
Fantasy, comedy and philosophical fable come together in this imaginary journey that plumbs the depths of memory that lives beyond death. In Aéroportée, the visions of two Sudbury playwrights intersect in Miriam Cusson's French transposition of Matthew Heiti's original English play, entitled Ever Falling Flight.
Join us for our very first creation at La Grande salle of La Place des Arts, February 16-19, 2022.
Some performances presented with English Surtitles.
Our friends at the Sudbury Theatre Center will present an original production of the same play from February 16 to March 5, 2022, offering you the opportunity to discover two unique visions of the same play!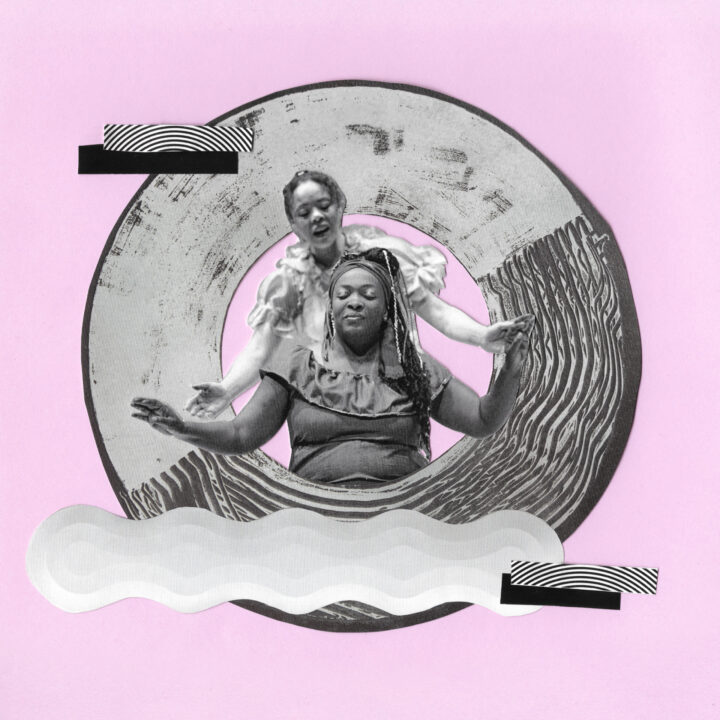 MANMAN LA MER
We will then present Manman la mer by Djennie Laguerre as part of our adult series.
Marjolaine has a gift. In her dreams she sees future events. Her mother tries to stifle this unwelcome connection with disreputable beliefs of their Haitian past. But when Marjolaine comes down with a mysterious incurable disease, her only remaining hope is to travel to Haiti to be cared for by her grandmother. Is Manman la Mè a midwife, a mystic, or simply a loving elder?
Krick? Yié krick! A charismatic storyteller weaves Haitian oral tradition, true life experience and light-hearted moments into an engaging first-person narrative that explores Haitian spirituality and the mother-daughter relationship.
Join us from March 17 to 19, 2022 to immerse yourself in the world of Manman la mer at La Grande Salle of La Place des arts.
Some performances presented with English Surtitles.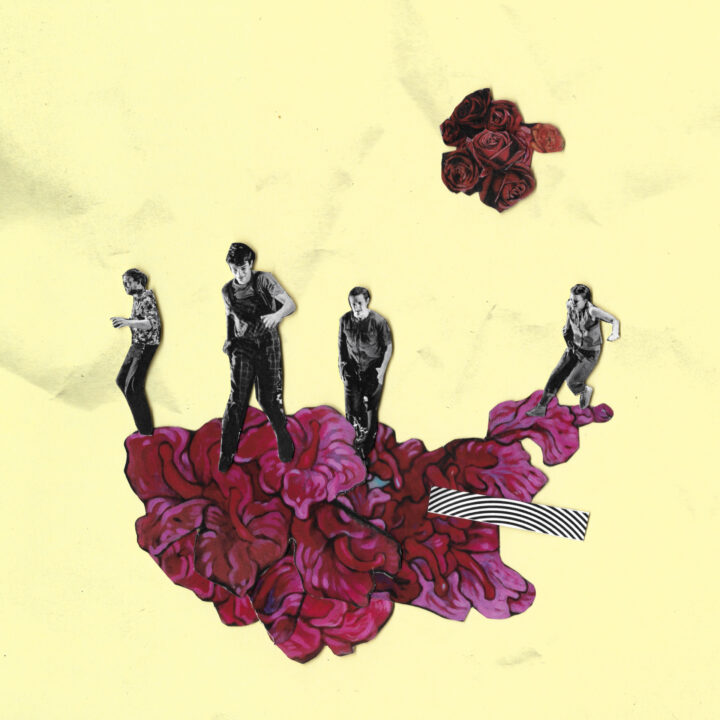 LE PROBLÈME AVEC LE ROSE
The youth series continues with the presentation of Le Problème avec le rose, a Quebec-France co-production by Le Petit Théâtre de Sherbrooke and La [parenthèse]-Christophe Garcia.
"Pink is for girls!" So says the rumour. That's unsettling news for four young boys who have always had great fun in their pink play area. But their sense of friendship and self-acceptance will prevail over what anyone else might think.
This play's highly colourful environment enchants children and adults alike, with its pink mushrooms, phantasmagorical flowers, fuchsia stalagmites, dream-like caverns and a deluge of confetti. Dance and theatre combine to throw open the doors of freedom and defend the right to be true to your own heart.
This play for ages 9 and up will be presented for families on April 9, 2022 in La Grande Salle of La Place des Arts.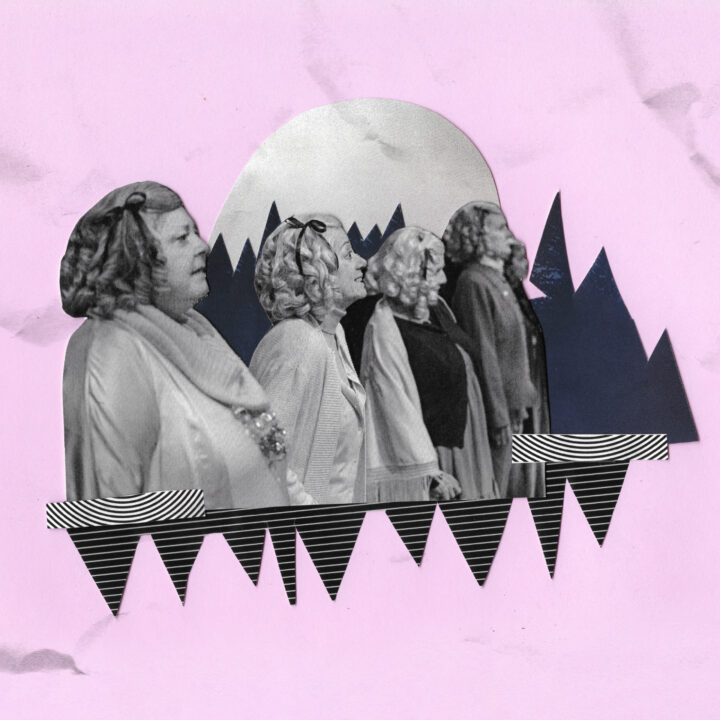 LE CLUB DES ÉPHÉMÈRES
April will end with the anticipated return of Alain Doom's Club des éphémères. This TNO creation, co-produced with the Théâtre français de Toronto, made a short stop in Sudbury in March 2020, before its run was curtailed by the onset of the pandemic.
In this dramatic comedy, five residents in a retirement home are being interviewed for a documentary on the dreadful swarms of Lake Nipissing shadflies ― called éphémères in French ― that engulf North Bay every summer. These ladies find the request disappointing. They would much rather discuss a topic dear to their hearts: the Dionne quintuplets. Gamely, they share their memories for the camera, but in so doing, each of them ends up revealing a sordid page of her past. Tender, yet stinging, this dramatic comedy reminds us that life is… ephemeral.
Le Club des éphémères will return to the stage in La Grande Salle at Greater Sudbury Arts Place from April 20 to 23, 2022, after two weeks of performances in Toronto.
Some performances presented with English Surtitles.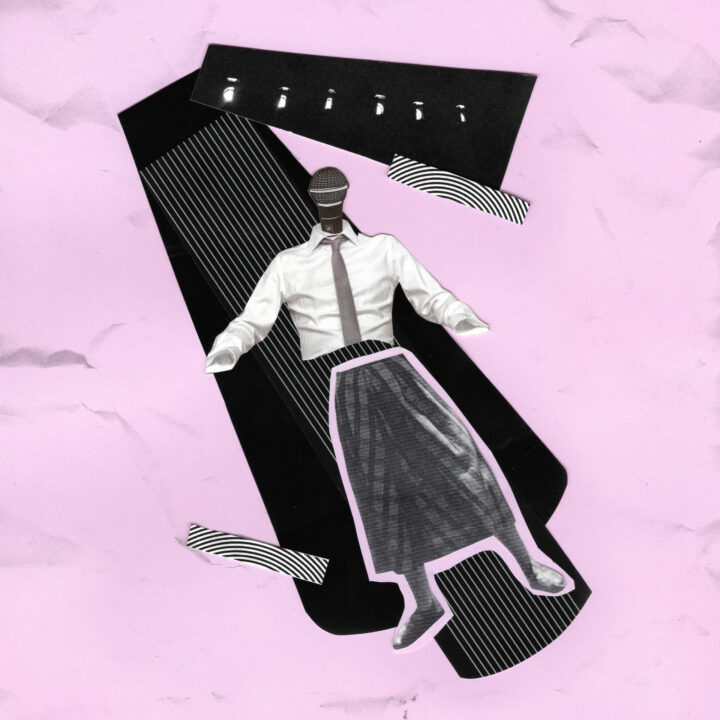 PAR ICI, LE TALENT!
The traditional TNO Community Show is back in full force, but in a very special way, with Par ici, le talent!, a project that showcases the talent of Sudbury Francophones of immigrant background. This project is realized in collaboration with the Centre de santé communautaire du Grand Sudbury (CSCGS), Communauté francophone accueillante and Place des Arts du Grand Sudbury, with the goal to create rich opportunities for Greater Sudbury's francophone cultural organizations and folks having immigrated to the region to meet, exchange, and create new ties with one another. Eight citizens will be selected to participate in three evenings of this Grand Theatrical Talent Competition presented on June 9, 10 and 11, 2022 at La Grande Salle of  La Place des arts.
The Call for Auditions for this project is open until October 22. Interested citizens can apply by clicking here!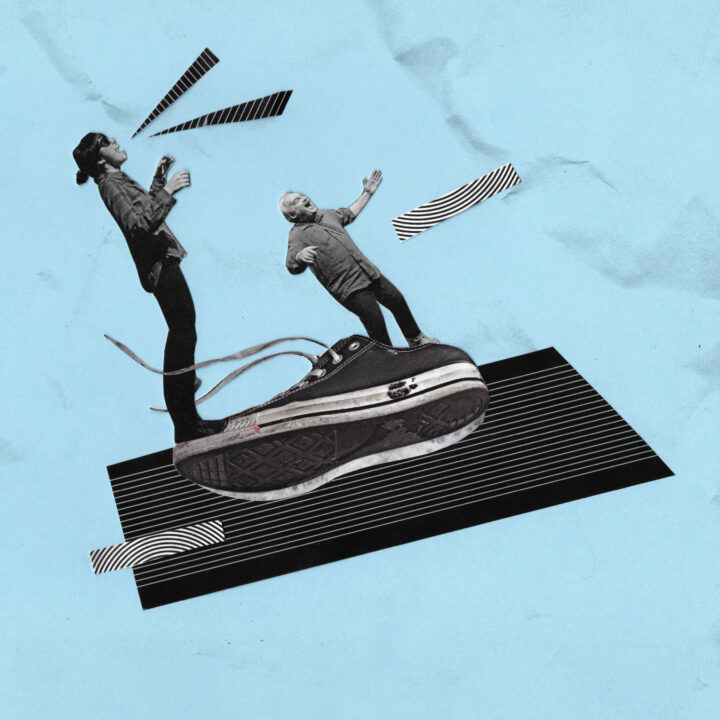 JACK - VIRTUAL TOUR
Throughout the year, Marie-Pierre Proulx's play Jack will be shown on screens across the province and elsewhere in the country during a webcast tour of a virtual adaptation of this play directed by Éric Bachand, based on the stageplay directed by Magali Lemèle. The public is invited to take to the road again towards the Nevada desert with Alexandra, who leaves her sedentary life behind to embark on a journey across America that leads her to follow in the footsteps of her grandfather and, along the way, to meet herself.
This version of the show, adapted for the screen, was produced in collaboration with the TFO Media Group. The TNO can thus complete its Coup de foudre-Réseau Ontario tour, which was halted in March 2020 by the pandemic. Details and performance dates are available on our website.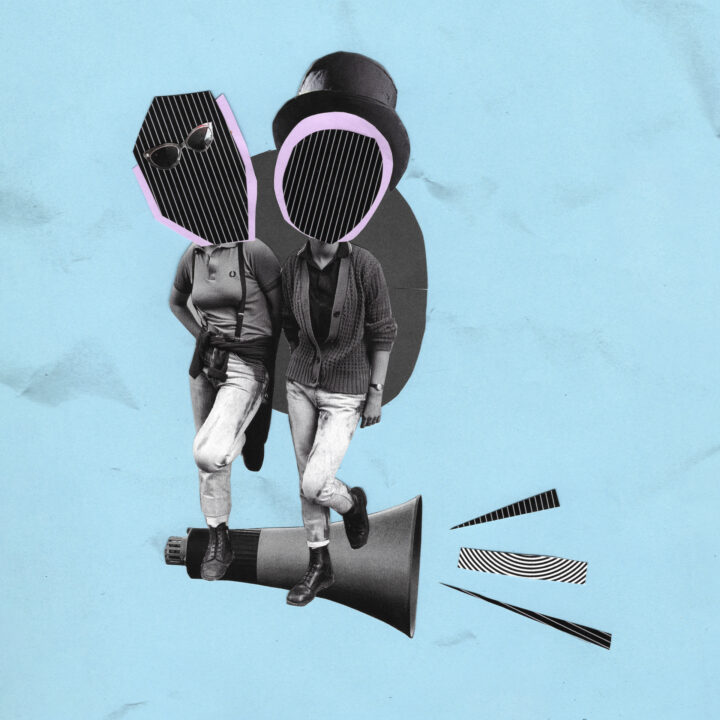 LA BRIGADE
For 10 weeks, 12 teenagers from grades 9 to 12 will have the chance to participate in theater workshops and present their creation to the general public. Guided by Chloé Thériault, La Brigade is for teens who want to create and gain experience in theater creation. Participating teens will meet with experienced artists, participate in a professional photo shoot and prepare a unique performance to be presented in Le Studio of La Place des arts, on March 17, 2022.
Registration for The Brigade is open today.
ARTIST DEVELOPMENT INITIATIVES
The TNO-Geneviève Pineault bursary offers a francophone emerging artist a $2,500 creative grant to carry out a first professional theatrical project. The 2021-2022 applications are open starting today and the deadline is November 15, 2021.
The Cellule d'écritures initiative provides professional playwrights from different backgrounds with tailored support in the development of a new theatrical work. A call for projects will be launched to set up the 2022-2023 cohort of the Cellule d'écritures in the winter of 2022.
Finally, Dramaturgie en chantier is a joint initiative with Théâtre Catapulte and Théâtre français de Toronto to support Franco-Ontarian playwrights in the development of a writing project from a provincial perspective. Alex Tétreault, Charlotte L'Orage and Merlin Simard will be able to continue developing their respective projects for a second consecutive year.
NEW FEATURES AT THE BOX OFFICE
Tickets for the TNO's events will now be on sale through the Place des Arts box office.
This year, in an effort to make our programming as accessible as possible, we are offering something new on the ticketing side, with a "Pay What You Can" approach, where audience members are invited to choose the price of their ticket, according to their means.
Discover all the details of this new feature on our website!
SAFETY AND HEALTH MEASURES
The TNO wishes to ensure the comfort and safety of its patrons for a smooth and sanitary return to the venue.
Please note that the Government of Ontario's vaccination passport policies require all patrons wishing to attend events at indoor venues to present proof of identification and proof of full vaccination against COVID-19 in order to gain access to the venue, with limited exceptions.
Although the Ontario government recently announced the lifting of capacity restrictions for facilities where proof of vaccination is required, such as theaters, the TNO has made the decision to only offer 50% of the maximum capacity of La Grande Salle for sale at this time, to ensure the comfort of its patrons. Additional seats may be opened as the health situation evolves.
To learn more about the health measures in place at the TNO, we invite you to consult this section of our website.