31 August, 2022 • Posted by Priscilla Pilon
Season Launch: À LA CROISÉE DES REGARDS / AT THE CROSSROADS
This season, the Théâtre du Nouvel-Ontario (TNO) invites you to a crossroads of views. The creators of the shows in the program have chosen to look at the world through different eyes: frank, playful, tender or kaleidoscopic. Multiple perspectives are needed, since the shows and artistic approaches presented this season are very different from one another.
Let's take a passionate look at theatre in all its forms. Let's plumb the depths of our humanity, warts and all, with humour, tenderness, depth and whimsy. Guided by creative men and women sharing their singular vision, we hope that this season will impress you!
"I am delighted to offer you our first full season of theatre programming in our new home, Place des Arts! We look forward to experiencing exciting theatre moments with the Sudbury community in this welcoming venue!" — Marie-Pierre Proulx, Artistic Director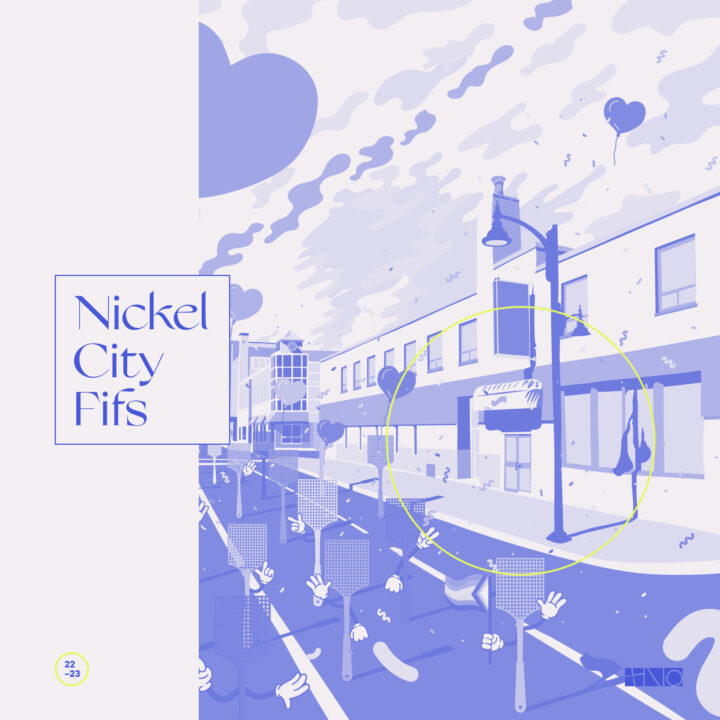 FIRST LOOK AT THE SEASON
In September, the season opens with a public reading of Nickel City Fifs : une épopée queer sudburoise sur fond de trous. Alex Tétreault's first self-directed theatre project bringing together Sudbury's queer and francophone communities will be presented as part of Feuilles Vives, a provincial public reading event taking place in Sudbury this year!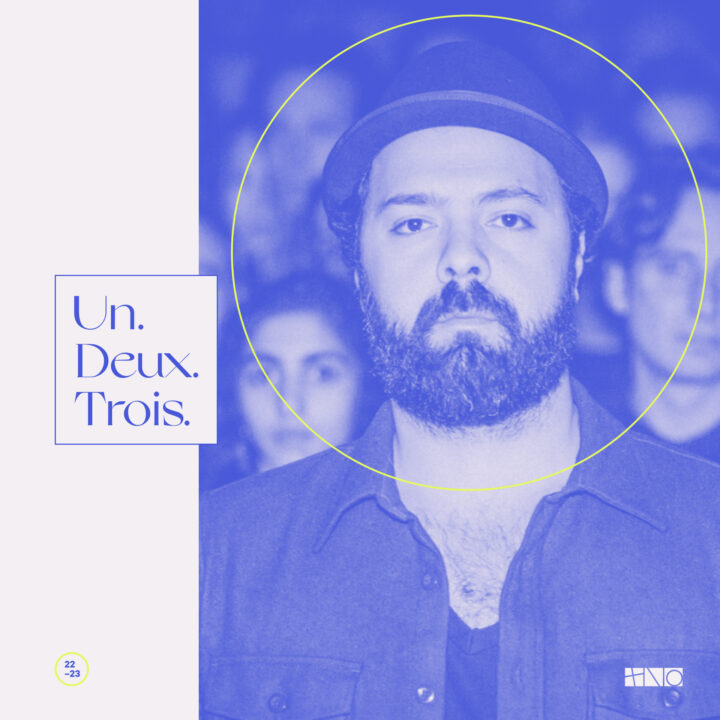 In October, the TNO is participating in a large-scale co-production: Un. Deux. Trois. Imagine 40 performers from across the country, including Chloé Thériault, France Huot and Caroline Raynaud, on a cross-Canada tour! This text by Mani Soleymanlou addresses the issue of cultural and linguistic identity with hilarity and humanity. This play is produced by Orange Noyée, the National Arts Centre French Theatre and producers from across Canada!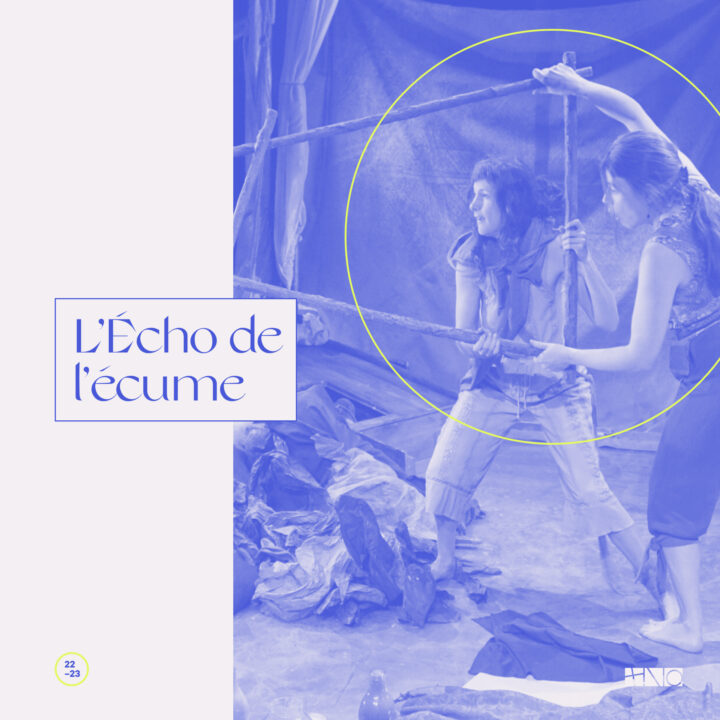 Presented in November, the first show of the youth series is a quest for joy and freedom, for 3 to 7-year-olds. L'Écho de l'écume brings the visual arts to the stage with a delightful combination of live painting, dance and sea shanties! Produced by Les Chemins errants and Théâtre Motus.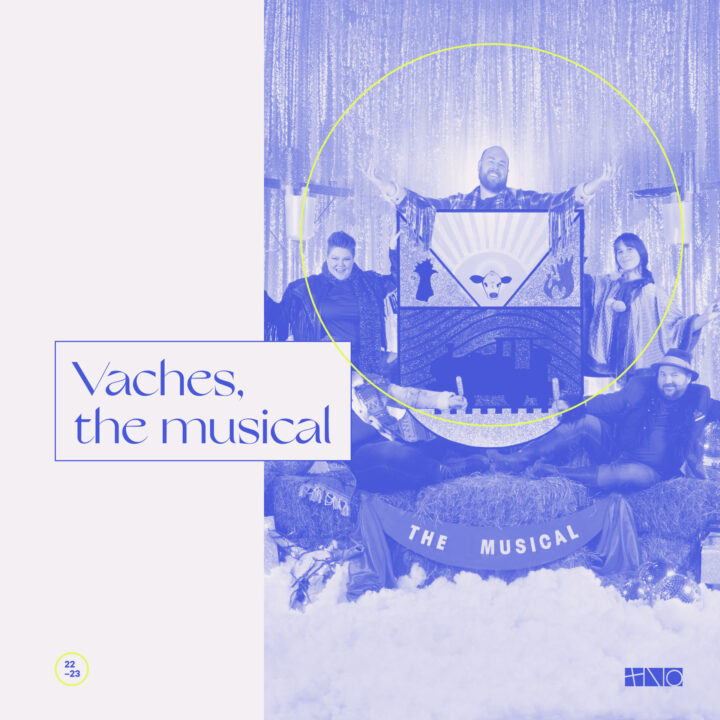 In December, you won't want to miss Vaches, the musical, co-presented with La Slague and produced by Créations In Vivo! Both funny and touching, this story speaks (and sings!) with humour and sincerity about living together and the solidarity of Franco-Ontarians in the face of adversity.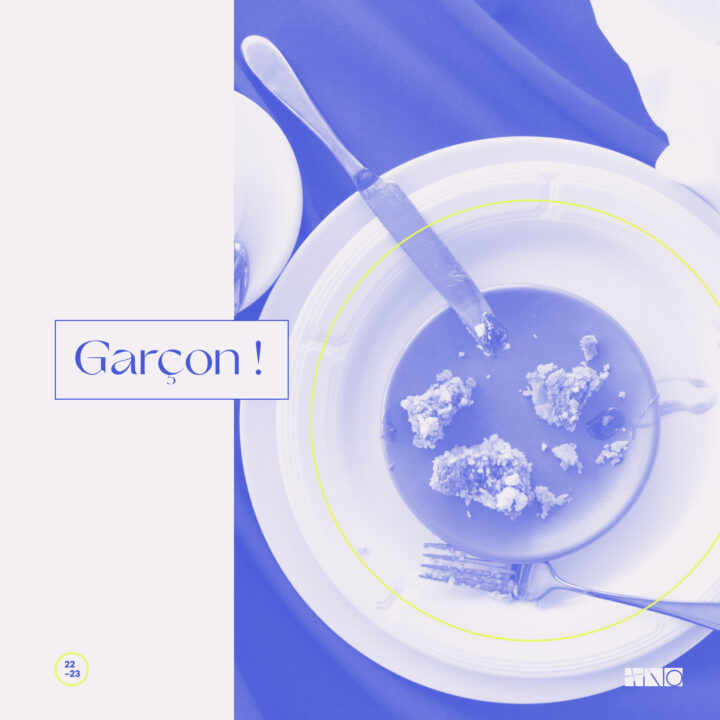 The TNO embraces the new year with the presentation of its community play: Garçon ! by Stéphane E. Roy. Guided by director Hélène Dallaire, the actors will find themselves knee-deep in the chaos of a classic French restaurant. Auditions are now open! Interested participants can register by emailing production@letno.caproduction@letno.ca.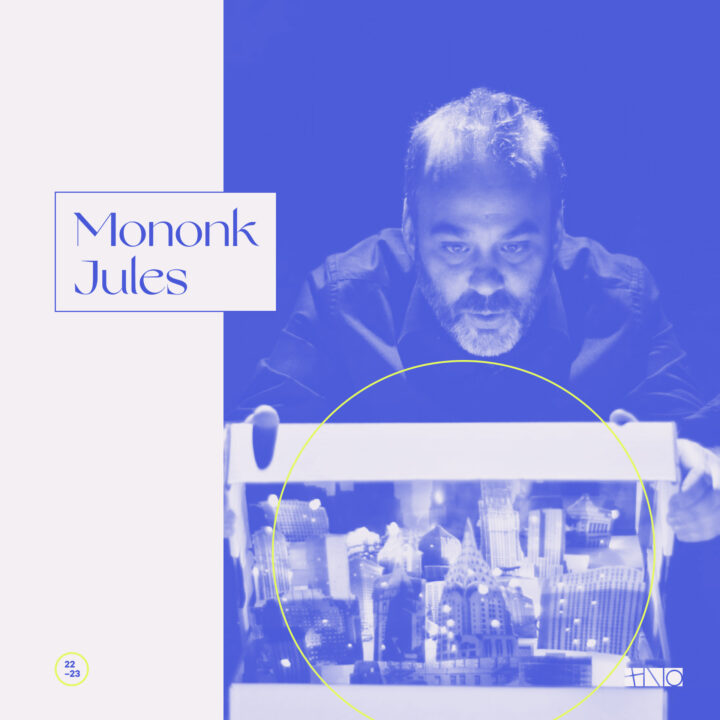 In February, Mononk Jules, a text by Jocelyn Sioui, reconstructs with humour, imagination and intelligence the little-known history of Indigenous people in the 20th century. Surrounded by screens and animated models, the performer takes us on a deep dive through a box of archives from which we emerge forever changed.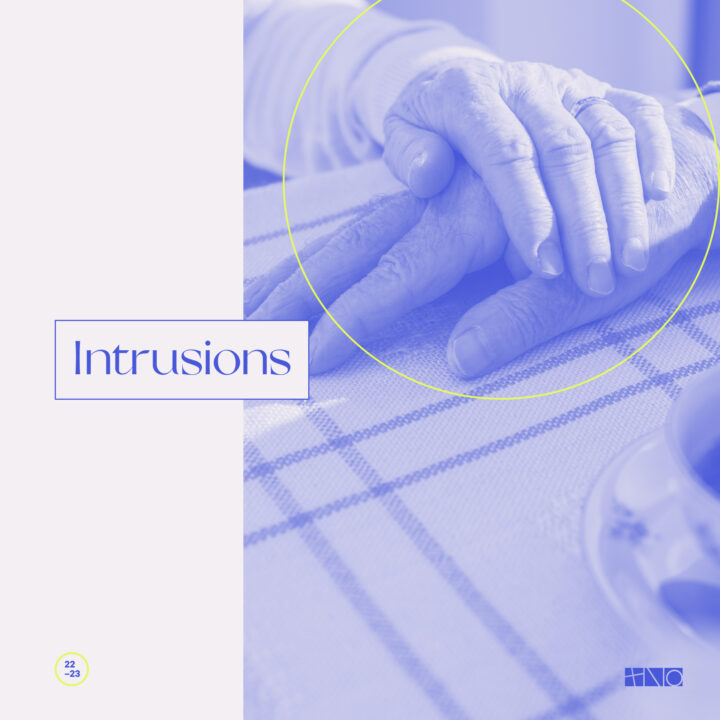 Diane Losier will be back in Sudbury in March, this time in a solo show (you may have seen her in Le Club des éphémères!). In Intrusions, a woman tells the story of waiting to be transferred to a retirement home with her husband, whose health is failing. With humour, rage and determination, she refuses to let age, circumstances or the system destroy her dignity and the love she has for her husband. A co-production of Théâtre de la Vieille 17 and Théâtre populaire d'Acadie.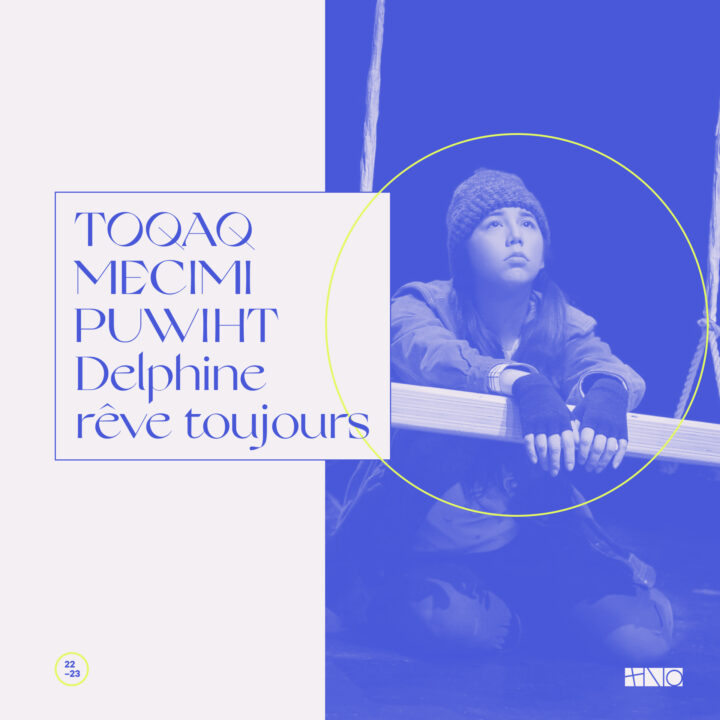 Two youth presentations will take place at Place des Arts in April, the first of which is Toqaq mecimi puwiht/Delphine rêve toujours, for ages 5 to 9. At the forefront: Delphine, a young Wolastoqey (Maliseet) girl, with a head full of dreams and a fierce determination. Since her father lost the drum of his deceased muhsums, Delphine has been dead set on finding it at all costs. Will she manage to overcome the challenges of the forest to find her drum? A co-production of Théâtre Ondinnok and Théâtre de la Vieille 17.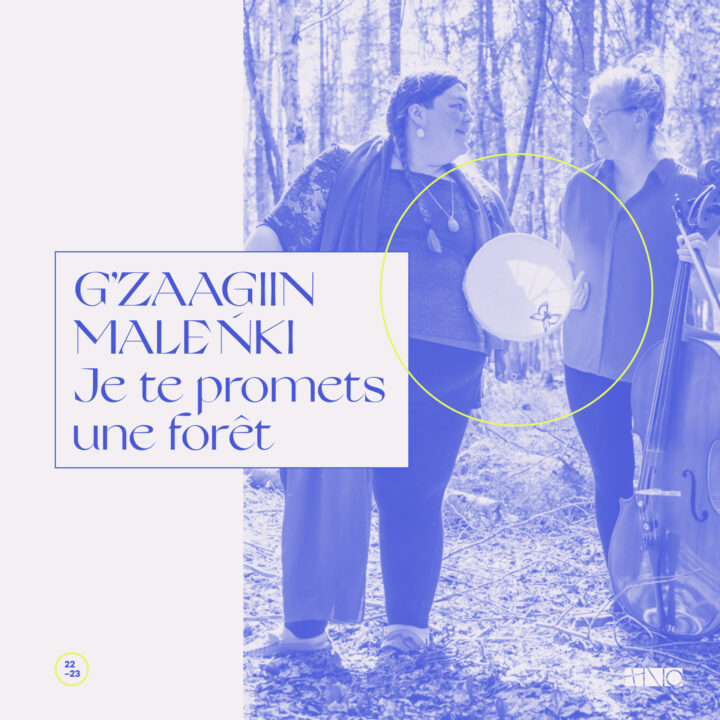 A few weeks later, G'zaagiin maleńki : je te promets une forêt will be presented to children from 18 months to 6 years of age. Guided by the seasons and the sacred circle of the Indigenous Medicine Wheel, three artists come together on stage. An Abitibi cellist, a French and Anishinaabe actress and musician, and a director emigrated from Poland create an immersive space weaving sounds, echoes, textures, movement and poetry for the senses. A Voyageurs Immobiles production.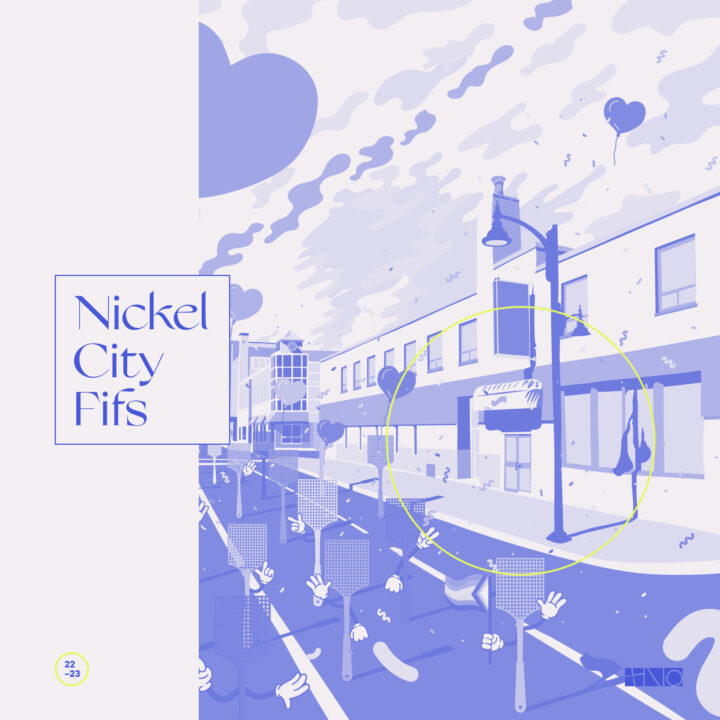 The season ends exceptionally later this year: during the Saint-Jean festivities, from June 22 to 24, 2023! The public will be able to see the fruits of Alex Tétreault's writing project, produced in collaboration with the TNO. Nickel City Fifs : une épopée queer sudburoise sur fond de trous (the show this time!) will be presented at the Zigs bar. This love letter to the region's queer and francophone communities pays tribute to the struggles of the past and present in an atmosphere that is campy, fantastical, irreverent, vulgar, caustic, confrontational, and just a tad disturbing in parts.
CREATIVE DEVELOPMENT INITIATIVES
The TNO continues to invest in the development of French dramaturgy and theatrical creation. The Bourse de création TNO – Geneviève Pineault creation grant will soon nominate its fourth recipient. This francophone will receive a cash grant of $2,500, as well as support from the TNO to realize a first professional project. Details can be found here.
The TNO is also taking advantage of its season launch to kick off a call for projects for a reinvented version of its Cellule d'écritures program. This project aims to support unique writing processes and strong statements by offering financial, artistic and logistical support to a cohort of 3 francophone artists in order to foster the development of new works. Each cohort is made up of artists with varied backgrounds, with at least one artist from Northern Ontario. Franco-Ontarian playwrights from all backgrounds are invited to apply for tailored French writing support. Details can be found here.
EXTRAS
Several initiatives offered alongside the programming will return in 2022–2023: l'Heure du conte et du brico (storytelling and crafts), Surtitles™, as well as the Causeries du vendredi (Friday post-show talkbacks), and numerous artistic mediation activities tailored to each show. Let's not forget the Brigade, which will return this year for a third edition.
SUBSCRIPTIONS AND RATES: SOME NEW FEATURES!
Our subscription is back, but in a slightly revamped formula offering more flexibility! Choose three or more shows from our entire program at 25% off the regular price. The Solidarity Box Office is also back: pay what you can! Details can be found here.
SEASON PARTNER
The TNO wishes to acknowledge the generous collaboration of its season partner: Desjardins!
"After two trying years for the performing arts, it is important for Caisse Desjardins Ontario to be involved in the cultural recovery. Sharing and contributing to the vitality of our communities is in our nature," said Josée Préseault, Regional Vice-President, Sudbury and Northern Ontario, Caisse Desjardins Ontario. "It is a pleasure to be associated with the TNO's 2022–2023 programming in its new home at Place des Arts!"